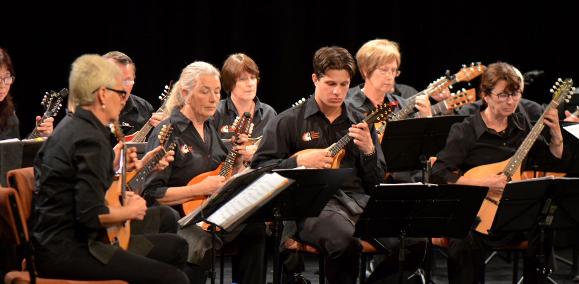 WAMO would like to acknowledge and thank our sponsors
Foundation Sponsors: Lynette and Greg Woods
Crescendo Music
Harry Schulz
Please support the businesses that support WAMO
Copyright West Australian Mandolin Orchestra
Sponsorship
Would you like to support WAMO?
WAMO is a non-profit, community orchestra and one of a kind within the Perth music scene. Our main objectives are (1) to promote the playing of the mandolin family of instruments and (2) to share our unique repertoire with audiences in and around Perth throughout the year.
We rely on the continuing support of our audiences, fees from Orchestra members and occasional Government grants to fund the Orchestra's yearly activities.
We are seeking sponsors who are keen to ensure the future viability of WAMO.
We gratefully welcome sponsorship and donations. Annual sponsorships of $200 or more will receive the following benefits:
2 free tickets to all public concerts throughout the year
Updated news on current activities, both musical and social
Sponsor's name to be prominently displayed on concert programs
If you would like to join us as a sponsor or have any queries regarding sponsorship, please get in touch by email on wamandolins@gmail.com or view our Sponsorship Form below.