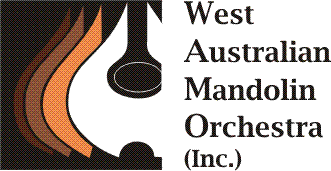 The West Australian Mandolin Orchestra (WAMO) Inc. was formed in Fremantle over 40 years ago and continues to be Perth's premier mandolin and guitar ensemble. WAMO is a non-profit, community based orchestra comprising of instruments from the plucked string family - primarily mandolins, mandolas, guitars and bass guitars. The Orchestra perform a number of times each year in Perth and country areas. The musical director and conductor of WAMO is Robert Schulz.
The repertoire is chosen from a wide variety of music spanning 400 years from Renaissance to the present day, and WAMO is proud of its reputation for performing new works by Australian composers.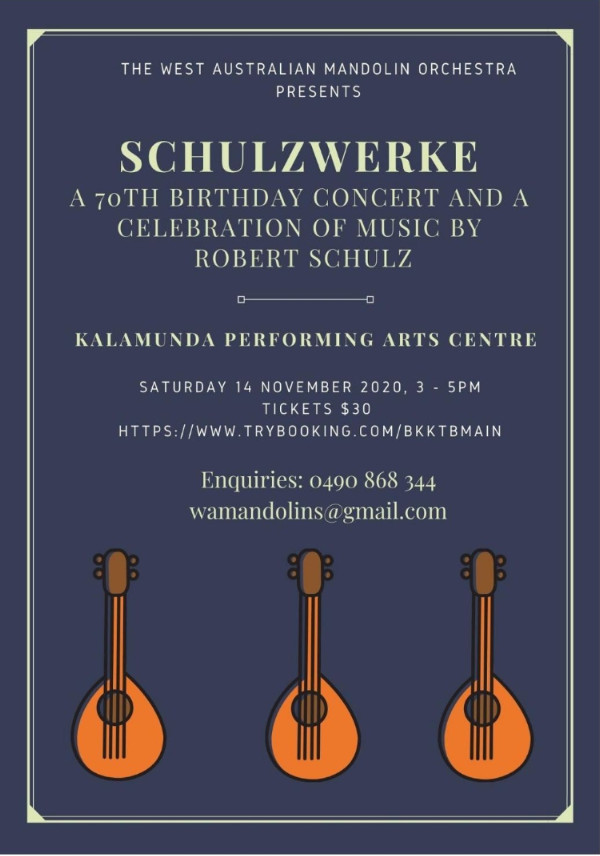 Tickets for our special celebratory Concert in November are now available through TryBooking.
We're back making music together again and getting ready for performances later in the year!
Full WAMO rehearsals have restarted at the Rhein Donau Club in accordance with Covid-19 distancing and hygiene protocols.
See the WAMO Members page for the updated rehearsal roster.
Upcoming Performances in 2020
Private concert - Swancare Bentley, 18 October 2020
Schulzwerke: a 70th Birthday Concert and a celebration of music by Robert Schulz, Kalamunda Performing Arts Centre, Saturday 14 November, 2020
3-5pm
Tickets $30, available now via TryBooking.