The West Australian Mandolin Orchestra (est. 1976) will hold a 4 day Summer School for players of classical guitar and mandolin. The Summer School will be held at the Rhein Donau Club (110 North Lake Road, Myaree) from January 16th to 19th, 2018. Download the below Form for further information.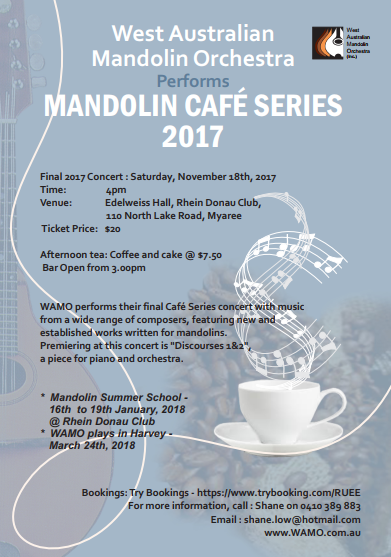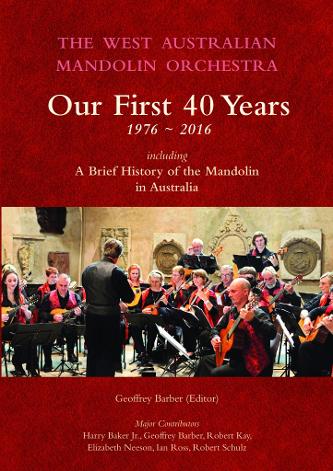 Announcement: The West Australian Mandolin Orchestra: Our First 40 Years 1976 - 2016 Book is now available! Visit the "WAMO Shop" page on the left for more detail.
The West Australian Mandolin Orchestra (WAMO) Inc. was formed over 40 years ago and continues to perform a number of times each year in Perth and country areas. The conductor role of WAMO is currently shared between Ana Milas and Robert Schulz.

WAMO is proud of its reputation for performing new works by Australian composers. A typical programme for a major concert would comprise both new and classic works for mandolin orchestra. Each year the orchestra works on new repertoire but always maintains a light programme of music available for performance at short notice.

The orchestra is available for both private and public performances.